Browsing articles in "Blog"
The team at Grandview Corners Dental are excited to announce the first prize of our summer contest series has been claimed!   On June 15, 2011 Margaret Longdale's  name was drawn as the winner of the Deck BBQ with Friends Prize Pack (valued at $150.00).  
Margaret thanked our team for the amazing care and VIP treatment she has received as our patient over the years noting that she loves how we go out of our way to make her feel like a person rather than just a number.   Margaret was also impressed that our team was able to complete all her son's dental treatment in a single visit using IV sedation!
Our Summer Contest series is yet another way the Grandview Corners Dental team gives back to our valued patients.   If you book your dental appointment for July or August we will automatically enter your name into our summer draw for a chance to win one of three amazing prizes!   Be the next lucky winner of the Deck Barbecue with Friends Prize Pack, BC Beach Picnic Prize Pack or the Wedding Whitening Treatment care of Grandview Corners Dental (each prize is valued at $150.00)!
Call 604-541-9919 to book your appointment today.
Why not get Dad or your favorite Grad a lasting and practical gift that they'll use over twenty thousand times this year?  A Whiter and Brighter Smile!  Studies reveal that the average person smiles up to 62 times a day. That's 343 smiles each week and 22 568 smiles per year!  
For Dad
Your trusted expert dentists at Grandview Corners Dental have a great gift idea for the special man in your life this Father's Day.   Why not invest is Dad's health and happiness by getting him a Professional Whitening Treatment?  He'll smile ear to ear when you tell him you want him to look and feel great as an expression of your love for him!  
For Grads
Perhaps you are the proud mother, father, relative or grandparent of a young graduate this June. What better way to propel your loved one towards career success after graduation than with a dazzling white smile?   Plus, a brighter smile in those graduation photos will be a timeless reminder of the pride and joy that goes with hard work and achievement!
At Grandview Corners Dental we're proud to help you celebrate family and life accomplishments.  To book a Professional Whitening for that special person in your life this June, just contact our Surrey, BC office – we'll help you ensure they'll receive the gift that keeps them smiling all year long!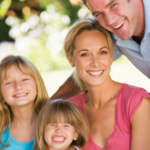 'Tis the season for barbecues, bikinis and beach blankets! Grandview Corners Dental is celebrating the summer by launching an exciting, new contest.
Patients can enter the contest simply by booking a dental appointment in June, July or August. It's a great excuse to keep your bite bright this summer!
You could win a BC Beach Picnic Prize Pack or Wedding Whitening Treatment or a Deck Barbecue with Friends Prize Pack. Be prepared for the numerous social events of the summer by booking an appointment at Grandview Corners Dental today.
The team at Grandview Corners Dental is excited to announce the brand new Smile Rewards program. To help express our gratitude towards all of our consistent, loyal patients we have created a new way to offer great discounts on dental appointments.
All you have to do to earn rewards is book a new patient exam, cleaning, whitening or Snap on Smile procedure. By booking any one of these appointments, earn up to $25 off your next visit to Grandview Corners Dental!
For an even bigger bonus, patients can earn an additional discount off their next procedure by Liking  the Grandview Corners Dental Facebook page or by subscribing to our dental blog.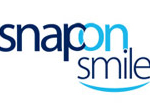 Tired of waiting for whitening treatments to start working? Want white teeth instantly without the pain, expense or multiple visits? Snap on Smiles are the latest dental technique offered at Grandview Corners Dental, just in time for the busy summer season.
What are Snap On Smiles? Affordable and non-invasive, snap on smiles are a removable arch that can quickly and easily give you a beautiful, white smile.
Click here to watch video and read more about Snap on Smiles
Oral Health month is quickly coming to an end. Your health partners at Grandview Corners Dental want to equip you with the oral health education that will keep you smiling for years to come.  
Healthy teeth and gums are a vital part of a healthy body, and maintaining a healthy body is essential to attaining the enhanced lifestyle you and your family deserve. We all know optimal health is what keeps you feeling vital and vibrant, allowing you to participate in the sports, hobbies, and social activities you can't live without.
At Grandview Corners Dental we are invested in your long-term wellness and thus, we offer preventative oral cancer exams, as well as periodontal treatments and solutions which enable you and your family to live your lives to the fullest.  
It is often said that an ounce of prevention is worth a pound of cure, and in the case of oral cancer, this is especially true. Recent studies have shown that your dentist is often the first to detect early signs of oral cancer and other serious diseases.
Because oral cancer is on the rise, we offer oral cancer screenings as a part of your routine hygiene appointments. In the following public service announcement, famous actress and mother of Gwyneth Paltrow, Blythe Danner, speaks out about oral cancer.
Blythe Danner created this public service announcement to help share what her family has learned about the importance of taking every possible step to prevent oral cancer in its earliest stages.
Preventing oral cancer can be as simple as asking your dental expert for an oral cancer screening at your next appointment. It's always worthwhile to take steps to protect your greatest asset – your family's health. Contact us to book your oral cancer screening today!
Thanks to Dr. Felix Zhang, a recent addition to our team of experts, Grandview Corners Dental & Wellness Centre now offers IV sedation dentistry. Dr. Zhang has been specially trained to prepare and administer IV sedation to our patients, allowing us to offer even the most apprehensive dental patients a relaxing, enjoyable experience.
If you are an anxious dental patient or have a strong gag reflex, you may wish to inquire further about how IV sedation can enhance your dental visit. If you require a complicated dental procedure or wish to complete several treatments in one visit, IV Sedation might be the ideal option for you, allowing you to leave your appointment feeling refreshed.
Allow our team to transform or restore your smile to brilliant perfection – all while you sleep!
Please contact us if you think IV sedation is the right choice for you!
The Grandview Corners Dental team is excited to announce the kick off of Oral Health Month!
Oral Health Month is an annual reminder (throughout the month of April) of the relevance and importance great oral heath habits have with respect to you and your family! With gum disease, oral cancer and poor oral hygiene on the rise, your oral health partners at Grandview Corners Dental are here to provide a wide variety of dental services to restore and enhance your oral heath, which in turn will boost your overall heath and vitality.
Of all the investments you make, investing in your health is the key to attaining and maintaining the enhanced lifestyle you can enjoy for the rest of your life! Your dental experts at Grandview Corners Dental are committed to joining with you in achieving your oral and overall heath goals to keep you smiling for years to come.
From preventative oral cancer screenings, to cosmetic dentistry – we provide oral health education and solutions which are guaranteed to enrich the lives of our valued Surrey, BC patients.
Along with daily brushing and flossing, our dental experts perform routine hygiene treatments with ultrasonic cleaners, which are an essential part of optimum oral health.  We recognize the intrinsic link between a healthy smile and a healthy body and we seek to do our part in ensuring our patients success in all areas of life starting with their health thus positively influencing their social, professional, and outdoor recreational lifestyle.
We are always interested in hearing about upcoming events in your life and career so we can help out in whatever capacity (for example professional whitening treatment). Be sure to schedule appointments for you and your family today, allowing us to do our job in enriching your health, maximizing your smile potential and achieving the lifestyle you deserve.
Grandview Corners Dental and Wellness Centre is proud to welcome Dr. Felix Zhang as the newest addition to our team of experts and introduce him to the patients of our unique family practice located in Surrey, British Columbia. Dr. Zhang is a well-known expert in the field given both his extensive international education and his experience at Sierra Dental in Calgary, Alberta.
Dr. Felix Zhang received his undergraduate and masters degree in dentistry and oral surgery in China, where he practiced as an oral surgeon for five years before moving to Canada. He continued his studies at UBC where he received his PhD in Oral Health Sciences (2000) as well as an additional degree at the University of Alberta in 2005! Grandview Corners Dental are thrilled about Dr. Zhang joining the team given his expertise in all aspects of dentistry, with special skills and interests in difficult extractions including wisdom teeth, implants, tissue grafts, gum surgery and root canal therapy.
Dr. Zhang is one of few dentists in the Lower Mainland certified to safely administer IV sedation to his patients who may require it.   Along with the Grandview Corners Dental team Felix shares a strong belief in providing quality dentistry with a gentle touch.
Grandview Corners Dental and Wellness Centre was the perfect fit for Felix as our commitment to expertise, total patient focus, broad scope of services and community values naturally align with his core principles.  
Click to learn more about Dr. Felix Zhang or Grandview Corners Dental and Wellness Centre.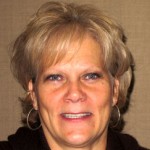 At Grandview Corners Dental, we believe that the best things in life start with a smile.
But some of our patients think that we're magicians – not a dental practice — because we magically  transformed their smile from one they disliked, into one that they LOVE to share!
Of course we aren't magicians. But that doesn't mean that we don't enjoy the magic  of seeing our patients look at themselves in the mirror for the first time after their reconstructive or cosmetic dental work, and say with awe, amazement and gratitude: is that really MY brilliant smile? 
And now, we're pleased to share the brilliance by inviting you to experience our new Smile Transformation Gallery! Inside the Gallery, you'll find inspiring stories and stunning before and after pictures from some happy patients who are realizing – some of them for the first time in decades — that the best things in life really do start with a smile!
Read inspiring stories and see stunning before and after photos of some of our happy patients click here.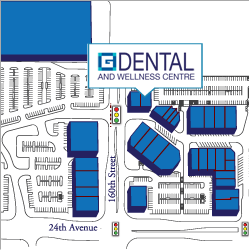 Click
here
to view a larger map.
SEARCH THE SITE
Book Your Checkup Today!