Browsing articles in "Blog"
The winter holidays are swiftly approaching and we at Grandview Corners Dental  want to help you look and feel your best this season! The following tips will help keep your smile healthy and beautiful throughout the holidays:
1. Do you want to make a statement about how happy and beautiful your life has been in 2010? There is no better way to make a lasting impression that exudes confidence, joy and success than a gorgeous smile. Come in for you're  cleaning  or book a appointment for  whitening  and dazzle your friends and family with a healthy stunning smile just in time for seasonal visiting!
2. Carbonated beverages are consumed more frequently during the holidays. Pop is loaded with sugar and acid, which can cause cavities and wear down the natural enamel protecting your teeth. We recommend that you use a straw to drink soda and to reduce contact with your teeth.  Rinse your mouth with water after drinking pop, especially before brushing your teeth. Water will help neutralize the acidity as toothpaste combined with pop can do even more damage to your tooth enamel.
3. Candy canes are everywhere this time of year.   Your health partners at Grandview Corners Dental want to encourage you to limit your hard candy consumption this holiday season.   Hard candy can damage teeth when chewed and has a tendency to get lodged between your teeth, causing bacteria to collect near the gum line.   So if you are eating a lot of hard candy this holiday – please remember the health of your teeth and gums by brushing and flossing daily!
4. With all your party hopping and trips to see family out of town, remember to bring dental floss and your toothbrush.   Sneak away to the bathroom after your feast to brush and floss away the bacteria that can cause gum disease.
5. Keep our emergency  contact information  handy in case of a dental disaster! There is nothing worse than a cracked, chipped or broken tooth haunting all your family photos throughout the holiday.   Check out our holiday hours, and get in to see us right away – we promise to correct the problem, relieve the pain and restore your smile to ensure your holiday is all that it should be!
Happy Holidays from your health professionals at Grandview Corners Dental!
At Grandview Corners Dental we truly believe the best things in life start with a smile.
We recently held a Smile Makeover Contest in the local community in which we solicited entries to win a smile transformation.
The winner of our contest was a single mother who was embarrassed by her smile, and routinely covered her mouth when talking.   We are in the process of transforming her smile, and will be posting photos of her transformation in future blog entry.
There is nothing more empowering than a brilliant, healthy smile – it can effect everything from your confidence and self esteem to your career and relationship success.
The Grandview Corners Dental team is committed to changing peoples lives, one smile at a time.
Hello, we would like to personally welcome you to our new blog!
This blog has been created with you in mind, and it will be updated regularly with interesting content that is relevant to you and your family's health and lifestyle.
Our blog will have content ranging from little known facts about your oral health, upcoming promotions, contests, and currents events.   Most importantly, I want this blog to act as a forum for ongoing interaction between our patients and our team.
So check in with our blog weekly to find out hints, tips, contest details and much more.   And feel free to respond with your thoughts, comments and questions as you read along.
Happy reading!
Sincerely,
Dr. Francisco Leos-Marquez & the Grandview Dental Team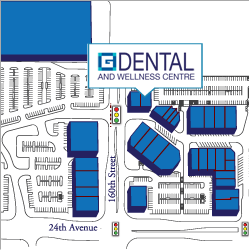 Click
here
to view a larger map.
SEARCH THE SITE
Book Your Checkup Today!