Dental Implants in Surrey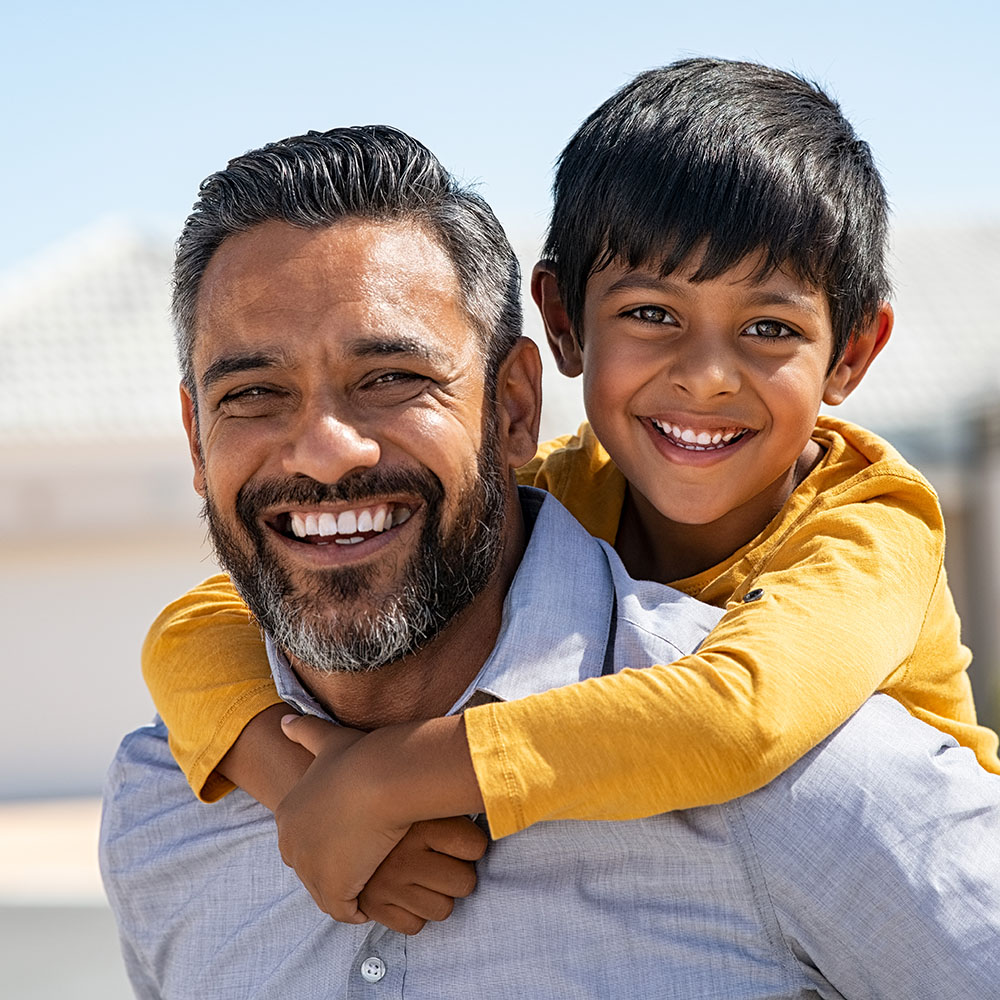 Dental Implant Services At Grandview Corners Dental
Bridges, crowns, and dentures are commonly used to replace missing or decayed teeth. While these methods help to restore function and improve the look of your teeth, they are not permanent solutions and must be replaced after several years. Dental implant technology offers a permanent solution to replace missing teeth.
What Is a Dental Implant? 
A dental implant is a titanium metal screw that is inserted into the jawbone. This titanium screw functions much like a tooth root and is attached to the replacement tooth. Once dental implants are fitted, they look and function like your natural teeth. 
Can I Get Dental Implants?
Your dentist can examine you to determine if you are a candidate for dental implants. They will examine your mouth and take x -rays of your teeth, jaw, and head. Generally, dental implants are ideal for patients who are in good health, have healthy gums, and have enough bone in their jaw to hold an implant in place. If it is determined that the bone in your jaw is not enough to hold an implant, the dentist may consider bone grafting.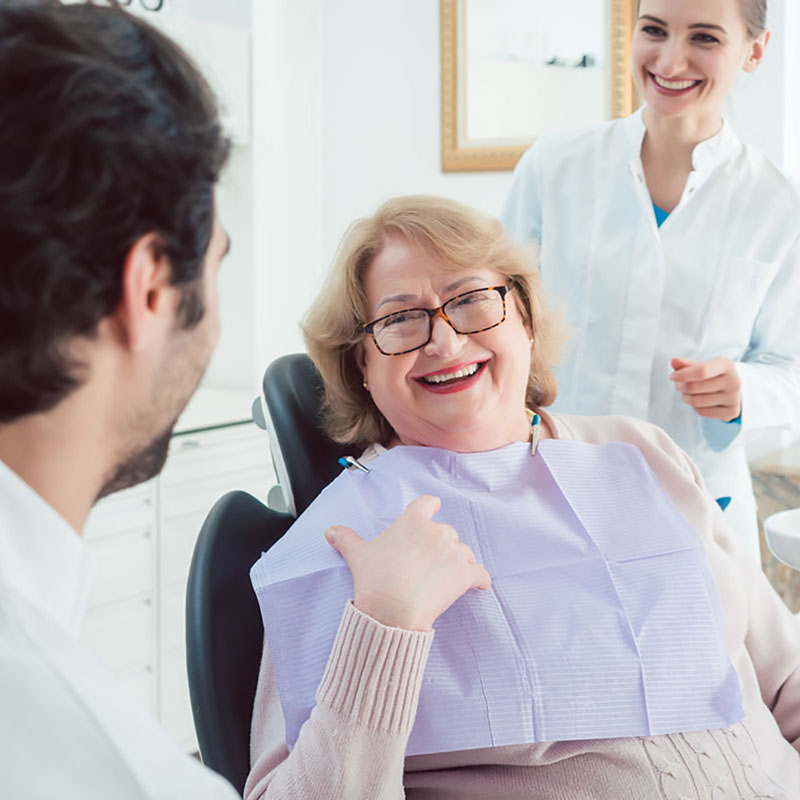 What Is Bone Grafting?
A bone graft is a medical procedure that is carried out to add new bone to your jawbone. It involves transplanting a piece of bone into the jawbone and is ideal for patients whose jawbone may have shrunk, or in situations where the jawbone hasn't developed normally. While bone may be transplanted from another part of your body, it can also be taken from a cadaver or animal. Bone grafting may take several months to heal, at which point the implant can be placed.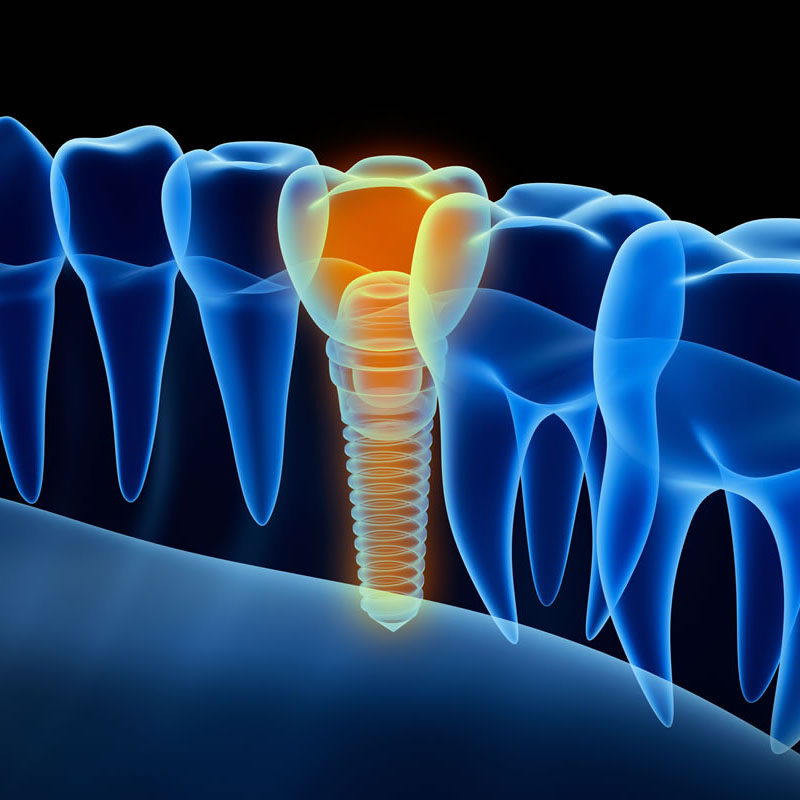 What Is the Implant Procedure?
Insert the Implant
Your oral surgeon will make a cut in your gum to expose the bone. They will then drill a hole deep into the jawbone and fix the titanium implant post in place. The gum will then be stitched back into place. You will need to wait several months for the bone and gum to bond with the implant, ensuring a long-term tooth replacement solution.
Attach the Abutment
Once the implant has healed, you are ready for the abutment. The abutment is a post that connects the implant to the replacement tooth.
Connect the Artificial Tooth
Your specialist may add the replacement tooth at the same time that they attach the abutment. Alternatively, they may arrange another appointment to do so. Bear in mind that it may take several visits to properly fit the replacement tooth onto the abutment.
What To Expect After the Surgery
As the dental procedure is carried out in several stages, you will experience discomfort throughout the process. Bone grafting and implant insertion will likely cause some discomfort, and you may experience swelling of the gums and face. Bruising of the skin and gums is also expected, with pain at the implant site. Also, it is normal to expect some minor bleeding after the procedure.
Your specialist may prescribe you some antibiotics to ward off infection and suggest some over-the-counter pain medication to assist with the pain. If you experience any severe discomfort, or the bleeding or swelling gets worse after a few days, contact your dental implant specialist for an appointment.
What Are Replacement Teeth Made From?
Replacement teeth are generally made from either porcelain or ceramic. Your specialist will colour-match the replacement tooth with your existing teeth so that it blends into your natural teeth perfectly. 
Caring for Your Dental Implant
Dental implants are easy to maintain and should be cared for in the same way that you would maintain your natural teeth. Your dentist will explain the best way to clean dental implants, but you should try to brush them at least twice a day and remember to floss daily.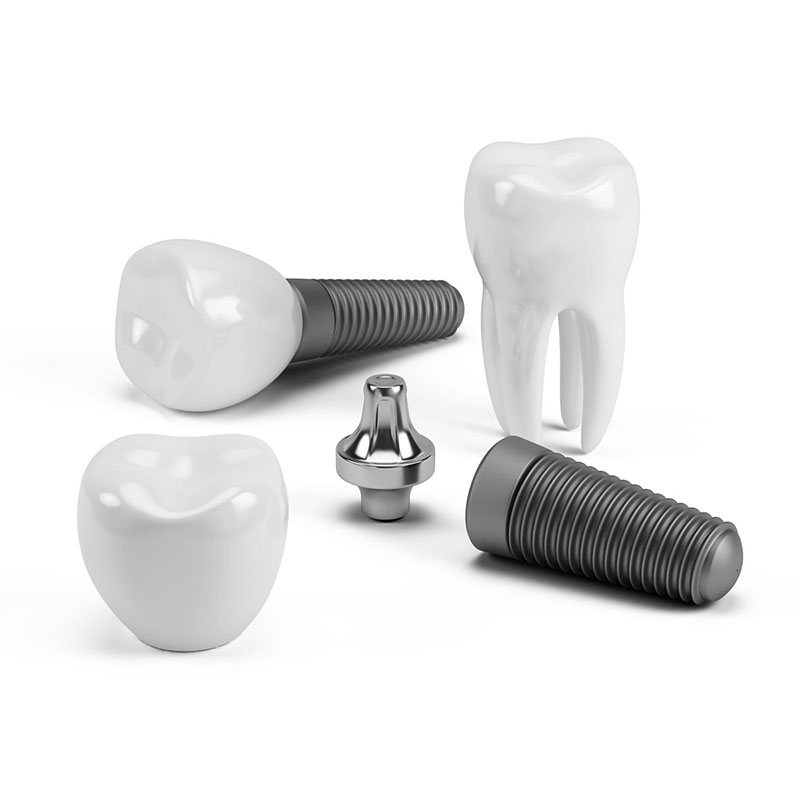 What to Avoid When You Have a Dental Implant
For the most part, your new dental implant will function like your natural teeth, allowing you to maintain your natural facial contours, smile confidently, and chew your food normally. However, it's always a good idea to be careful with what you eat so as not to damage your crowns. Avoid chewing on hard foods like candy and ice that might cause your crowns to break. Also, be aware of caffeine products and tobacco that might easily stain your crowns.
Get Regular Check-Ups
Dental check-ups and hygiene appointments are important to maintain your oral health. When you have a dental implant placed, it is even more important to visit your dentist so that they can check that your implants are not loose and that your bite is still correct.
Questions? Reach Out to Our Surrey Dentists
If you have any questions about dental implants or any other restorative procedures, feel free to call our office or talk to the dentist the next time you come in. We are happy to answer your questions and assess if dental implants are a good solution for you.
New Patients Welcome!
Request An Appointment Today