CONTACT US

For your convenience we are located within the Grandview Corners shopping district.
Grandview Corners Dental
Unit 20-2448 160th Street, [ Click here for Map ]
Surrey, BC
V3Z 0C8
Phone: 604-541-9919
Fax: 604-541-9932
If you would like to contact us online please fill out the form below: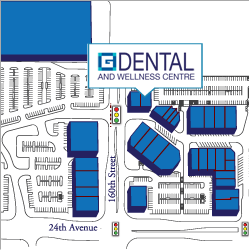 Click
here
to view a larger map.
SEARCH THE SITE
Book Your Checkup Today!