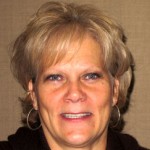 At Grandview Corners Dental, we believe that the best things in life start with a smile.
But some of our patients think that we're magicians – not a dental practice — because we magically  transformed their smile from one they disliked, into one that they LOVE to share!
Of course we aren't magicians. But that doesn't mean that we don't enjoy the magic  of seeing our patients look at themselves in the mirror for the first time after their reconstructive or cosmetic dental work, and say with awe, amazement and gratitude: is that really MY brilliant smile? 
And now, we're pleased to share the brilliance by inviting you to experience our new Smile Transformation Gallery! Inside the Gallery, you'll find inspiring stories and stunning before and after pictures from some happy patients who are realizing – some of them for the first time in decades — that the best things in life really do start with a smile!
Read inspiring stories and see stunning before and after photos of some of our happy patients click here.