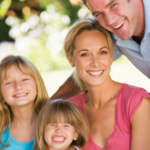 'Tis the season for barbecues, bikinis and beach blankets! Grandview Corners Dental is celebrating the summer by launching an exciting, new contest.
Patients can enter the contest simply by booking a dental appointment in June, July or August. It's a great excuse to keep your bite bright this summer!
You could win a BC Beach Picnic Prize Pack or Wedding Whitening Treatment or a Deck Barbecue with Friends Prize Pack. Be prepared for the numerous social events of the summer by booking an appointment at Grandview Corners Dental today.