Browsing articles in "Blog"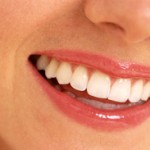 If you constantly have bad breath and think there's nothing you can do about it, think again. These helpful tips can assist in keeping bad breath at bay.
Halitosis, or bad breath, can be seriously humiliating. You don't have to live with it forever! Simply by brushing and flossing at least two times a day, particularly after you've eaten, can help. The tongue collects a lot of bacteria and gunk so be sure to brush it – you can even use a tongue scraper. If you rinse your mouth with water or mouthwash after, that will do you wonders.
One thing you may not know that is a great way to keep bad breath at bay is to chew a piece of parsley after you're done eating. The reason this works is because parsley has chlorophyll in it and this has been a proven way to freshen breath. You can also drop some tea tree oil or peppermint oil on your tongue, or you can put these oils on your toothbrush in conjunction with your toothpaste. It might also help to choose a toothpaste or mouthwash containing natural oils which can battle the bacteria causing your bad breath.
If you're a smoker, this is undoubtedly a contributor to your bad breath. Smoking is bad for your health in many ways and you may want to consider finding a method so you can quit. Quitting smoking will also prevent you from getting gum disease.
There are certain foods that trigger bad breath and these can be things like garlic, specific spices, and coffee. Dry mouth can also lead to bad breath so make sure you stay hydrated during the day. If you're finding your mouth is really dry, try some sugar-free gum, products or candy to trigger saliva production.
If you're still noticing your bad breath, try combining half hydrogen peroxide and half water into a glass and use it as a mouthwash.
There are a number of breath freshening kits and remedies out there that can help you, but be sure to ask us at Grandview Corners Dental and Wellness Centre  about it before you try these products.
Contact us at Grandview Corners Dental and Wellness Centre  in Surrey if you have any questions or want to book an appointment.
Watch the video below for more fresh breath tips: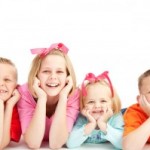 Due to an increase of sugar in the diet through fast food, soda pop and candy, children are now much more susceptible to bacteria which causes cavities or tooth decay to harm their teeth.
In fact, the U.S. Center for Disease Control cites a study that says there has been a 15.2 percent increase in tooth decay during the last 10 years for children under six.
Various things cause tooth decay for younger dental patients at Grandview Corners Dental and Wellness Centre in Surrey, most notably sugar intake, severe stress, contents in baby bottles and infant feeding habits.
Children's oral health worsens when they are sent to school. At school, there is more chance of them getting a soda from vending machines. Our culture is shifting so that there is minimal parental supervision and convenience foods are way too readily available, and this is all having a severe effect on oral health.
There are many things parents can do to stop their kids from getting cavities. Daily oral care is essential, and can be achieved at minimal cost.
Here are some additional healthy dental habits for kids:
Making sure your child gets the proper oral care. Pregnant women who eat a balanced and nutritious diet are already helping their children and leading them on the right path when it comes to oral health. Preventive care is ideal after the baby's first feeding and should continue on as the child gets older. Children are not able to remove plaque themselves until they are eight, so a parent needs to help them brush and floss twice a day.
Sugar is hurting your child's teeth. Kids can get cavities as early as nine months of age. Their upper front teeth are first affected and this can quickly spread to the other teeth if a child is feeding on a bottle containing sugar. If food surface is not removed from the teeth, your child's teeth will start to decay quickly.
Bring your child to the dentist before they turn 1. Before a child turns one is the ideal time to take them for their first dental visit. This is a good idea for you too, parents – this appointment can help educate you on what you can do to make sure your child's oral health is the best it can be. We can also help you identify signs of early problems while they are still in a stage that is easy to treat.
Dental checkups for your child at Grandview Corners Dental and Wellness Centre in Surrey are essential, so contact us and make an appointment today.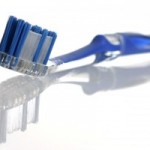 Simply brushing your teeth is not an effective solution for preventing tooth decay and erosion. The general dentistry team at Grandview Corners Dental and Wellness Centre in Surrey recommends dental sealants, which give teeth solid protection against the bacteria that infiltrates your mouth and causes cavities.
What are dental sealants?
Sealants are made of durable, stain-resistant plastic and are bonded to the grooves of your teeth. After a dentist at Grandview Corners Dental and Wellness Centre seals the tooth, the grooves are smoothed down and make it hard for plaque to build. Sealants make brushing teeth easy and efficient.
Dental sealants are safe for children and are a great way to prevent tooth decay after their permanent teeth have erupted. Sealants, however, can only be placed on healthy teeth. Sealing permanent teeth is much more common that sealing baby teeth; however, each person has different needs and your local Surrey dentist at Grandview Corners Dental and Wellness Centre can tell you if dental sealants are a good option for you or not.
Sealants last for a few years, although it is common for adults to have older sealants that are still functional. A dental sealant is only effective when it is in good shape, so if your sealant falls out, let your dentist know and book an appointment so we can reseal your teeth.
To learn more about dental sealants, or to book an appointment with your local Surrey dentist at Grandview Corners Dental and Wellness Centre to reseal your teeth, contact us today.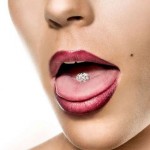 No matter how cool and trendy you think tongue rings are, these piercings are dangerous and potentially fatal. Piercing your tongue can result in chipped teeth, recessed gums and nerve damage. What some people don't know is that getting a piercing in the mouth can result in a fatal condition, like Ludwig's angina or endocarditis.
Ludwig's angina is an infection in the bottom of the mouth caused by bacteria, and occurs after your tooth has been infected, an injury to the mouth, an oral procedure or an unnecessary hazard to your health. When you get an oral piercing, the mouth develops an open wound for bacteria to travel through your blood. Bacteria has the power to make the bottom of the mouth swell quickly which blocks the airway or stops you from swallowing your saliva.
Endocarditis comes from bacteria traveling in the blood through the hole that has been pierced. This can be an infection in the heart, and people who have a history of heart problems are at risk for this disorder.
Most professionals will not recommend piercings, but if you do get a piercing, be sure to take good care of it. Unclean piercing equipment can cause other infections, like hepatitis. Make an appointment at Grandview Corners Dental and Wellness Centre in Surrey to ensure that you are getting the follow-up care you need.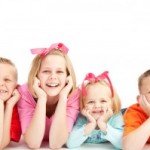 Did you know: February is National Children's Dental Health Month?
February is the month to raise awareness about the significance of your oral health. With National Children's Dental Health month beginning in Cleveland in 1941 and extending to a month-long program since 1981, it is especially important to take care of your child's oral health. The dental team at Grandview Corners Dental and Wellness Centre in Surrey support National Children's Dental Health Month and encourage you to follow up with regular checkups and proper oral care.
In February, Grandview Corners Dental and Wellness Centre and other dentists around the world are concerned with preventative oral care, especially when it comes to children. It is important to remember that having good oral health habits when you're young and having periodic dental appointments will get your children on the right track to keep those teeth and gums healthy.
If your child hasn't been to Grandview Corners Dental and Wellness Centre in Surrey in the last six months, be sure to contact us and make an appointment.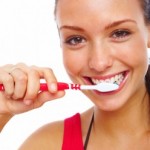 Tooth sensitivity is a nerve irritation that occurs after your enamel has worn down or if your gums are receding, exposing the surfaces of your teeth. Pain normally stems from consuming hot or cold foods and beverages that touch your teeth, bringing them in contact with cold air. If you're having tooth sensitivity, Grandview Corners Dental and Wellness Centre in Surrey can help.
The most popular complaint from dental patients is that tooth sensitivity causes so much pain that your eating habits change – even a spoonful of ice cream can be an excruciating experience for people with sensitive teeth.
What causes tooth sensitivity?
There are a variety of reasons that your teeth may be extra sensitive. One factor that may lead to tooth sensitivity is eating or drinking large quantities of foods with acid, especially citrus juices. Avoiding these foods and drinks can help alleviate the problem.
How can I prevent tooth sensitivity?
Another great way to prevent tooth sensitivity is by using the proper toothpaste. Toothpastes that have abrasive ingredients like the ones in whitening toothpastes will be hard on people with sensitive teeth. A desensitizing toothpaste is a better choice, and having your dentist apply sealants or fluoride will help.
Brushing your teeth too hard can also cause tooth sensitivity, so it is a good idea to use a soft toothbrush. Brushing too hard can start breaking down the tooth and expose the more sensitive underside. A good test to see if you are brushing too aggressively is by looking carefully at the bristles on your toothbrush. If the bristles point in several directions, then you are brushing too hard.
The dental team at Grandview Corners Dental and Wellness Centre in Surrey have a number of regiments that can help you manage tooth sensitivity. One treatment solution is to apply a desensitizing agent or protective coating that will alleviate any discomfort you might have. 

Contact Grandview Corners Dental and Wellness Centre in Surrey today to learn more about managing tooth sensitivity.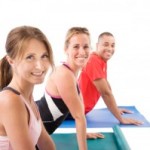 We all know that sugary junk food isn't going to do us any favors for our waistlines, but eating lots of sugar will also rot your teeth and lead to tooth decay. At Grandview Corners Dental and Wellness Centre in Surrey, we will ensure your teeth feel healthy and can give you strategies to prevent tooth decay.
Let us break it down for you: sugar that lives in the mouth gets devoured by bacteria which create acids that break down your tooth enamel. This leads not only to decay but to other problems, including gingivitis.
Because we live in such a fast-paced culture, it's common to neglect a balanced diet in favor of an unhealthy one made up of convenient foods with high-sugar content. It is obvious that this type of lifestyle is detrimental to not only people's oral health, but to their overall well-being.
Experts say that because we live in such a stressful society, fast food is a quick and easy fix for most people.
So what can you do to prevent tooth decay and lead a healthy lifestyle? Staying away from fast food and foods high in sugar is the obvious answer, but there are other things you can do as well.
Ways to Keep Tooth Decay At Bay:
Brush your teeth at least two times per day with a toothpaste that contains fluoride. It is better if you brush after eating and before you go to sleep.
Floss your teeth with dental floss or interdental cleaners.
Check with a dentist at Grandview Corners Dental and Wellness Centre  about using supplemental fluoride, a product which can make your teeth stronger.
Ask us about dental sealants, so we can stop your teeth from decaying.
Drinking water is important, and drinking fluoridated water every day will help protect your children's teeth from decaying.
Be sure to book an appointment with an oral health expert at Grandview Corners Dental and Wellness Centre in Surrey for your regular dental check-up.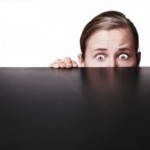 Emergency situations occur all the time in Surrey. Medical emergencies are typically treated in emergency room facilities at the hospital, but how about emergency dental treatment?
If you have ever experienced a broken or knocked out tooth, you know that treatment is needed IMMEDIATELY. However, if a patient is not covered by dental insurance or cannot see a dentist, often they resort to taking emergency dental measures. It is important to understand what is an important dental emergency, and what can wait for a few hours or days.
Examples of Not as Serious Dental Emergencies:
Lost fillings
Chipped tooth
Wisdom teeth issues
Toothache
Root Canal problems
Loose Crowns
Mouth Ulcers
With these problems, you will be able to wait until a time when you can make an appointment with us at Grandview Corners Dental & Wellness Centre. Take some painkillers in order to experience temporary relief.
Examples of Serious Dental Emergencies:
Severe, unstoppable bleeding
Swelling in the face or neck
Dislocated, broken or fractured jaw
Loss of consciousness
Infections
In these cases, emergency dental treatment is required. These injuries may commonly occur in sporting accidents, car crashes, or children and should be taken immediately to an emergency dental facility.
These serious dental emergencies are also the only problems that require a visit to the emergency dental room. Always consider the options available and the gravity of your situation before phoning any local emergency dental clinic.
Contact us today to learn more about what to do in the case of a dental emergency.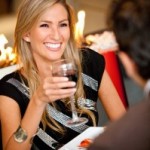 Many patients at Grandview Corners Dental & Wellness Centre are still confused about the relatively new Invisalign technology, we are frequently asked: Does Invisalign work? Is Invisalign for adults or teenagers? What are hidden braces?
How does Invisalign Work?Today, more and more teenagers and adults are being introduced to the innovative Invisalign technology. Patients who are seeking an invisible, aesthetic treatment for crooked teeth are looking for a alternative to traditional orthodontic treatment.
Invisalign utilizes an innovative, 3-D computer imaging system, which works to create a complete, customized treatment plan for each patient. You will be able to see your initial position of your teeth, along with the final preferred position.
From there, the team at Grandview Corners work to create a series of custom-made aligners, which work to move teeth gradually over a two-to-three week period. After this set, the aligner will be replaced until you reach the desired teeth position.
Why should I invest in Invisalign?
More and more adults and teenagers are choosing Invisalign over traditional braces for a variety of reasons. Due to the fact that Invisalign is removable, you are able to eat or drink whatever you like during treatment. In addition, patients are able to brush and floss teeth without trouble, allowing for better oral health.
So, does Invisalign work?
Yes! Invisalign can work for you to correct a wide range of dental or orthodontic problems. At Grandview Corners, we can help you fix crowding, spacing issues, crossbites, overbites and underbites. Soon, you will have a beautiful, healthy and straight smile!
To learn more about Invisalign options from Grandview Corners Health & Wellness Centre contact us today.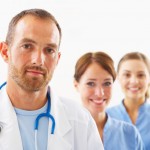 These days, CEOs aren't fretting over their fine lines, but are more interested in the state of their smile. Executive Esthetic Dentistry is cosmetic dentistry for executives at a high-level, but differs from what a model or actor would pursue when it comes to their teeth. Here at Grandview Corners Dental & Wellness Centre in Surrey, we can offer you dental procedures that will give you the smile you deserve to help achieve your work and business goals.
In a recent Forbes magazine article, executive smile makeovers were a prominent feature. Even though these types of makeover aren't all that trendy, they are getting more media attention in conjunction with other cosmetic surgery procedures. Having a smile you can be proud of gives you the self-confidence you need to succeed in the business world.
Executives also want a natural smile which will work to make them look younger. Business is turning into a more competitive field worldwide which has even Japanese executives turning to cosmetic dentistry. Even though everyone is unique, achieving a great executive esthetic smile has common threads that people share.
Many executives like being at the center of everything, but they seem to be more subtle when choosing a new smile. The look executives lean towards is natural and youthful–a step above their actual smile. With advanced cosmetic dentistry procedures from Grandview Corners Dental & Wellness Centre, your smile will help you appear younger, and give a more professional appearance when dealing with clients or prospective clients.
Because corporation presidents and CEO's are generally older, teeth bleaching alone is not effective enough. Stains have become implanted on the tooth after being built up over the years and cannot be whitened. Executive restorations for patients at our dental clinic in Surrey are more successful when veneers or crowns are used. These cosmetic dentistry procedures can be utilized depending on how much healthy tooth a patient has and whatever their desired outcome may be.
One great thing about cosmetic dentistry is the ability for dentists to make each procedure individual and customized for every unique patient. A unique smile makeover is possible because of recent advancements in dentist technique and smile design, dental materials used, and laboratory expertise.
Whatever your smile makeover aspirations, Grandview Corners Dental & Wellness Center in Surrey can help you create the smile you've been looking for. Give us a call today to make an appointment.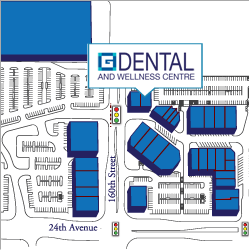 Click
here
to view a larger map.
SEARCH THE SITE
Book Your Checkup Today!