Win an iPad mini Contest

To enter this contest, simple book, or refer someone who books a new patient exam, x-rays, and cleaning between Aug 1 and Sept 31, 2013. Just remember to mention at the front desk that you wish to be entered into this contest.
There are three ways you can book:
1. Visit us within the Grandview Corners shopping district.
Grandview Corners Dental
Unit 20-2448 160th Street, [ Click here for Map ]
Surrey, BC
V3S 0C8
2. Call our offices
Phone: 604-541-9919
Fax: 604-541-9932
Office Hours
Sun: Closed
Mon: 9am – 2pm
Tue: 11am – 8pm
Wed: 11am – 7pm
Thu: 11am – 8pm
Fri: 9am – 2pm
Sat: 9am – 5pm
3. Contact us online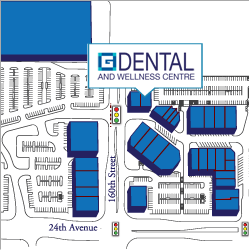 Click
here
to view a larger map.
SEARCH THE SITE
Book Your Checkup Today!