Browsing articles tagged with "Sedation Dentistry Archives | Grandview Corners Dental & Wellness Centre"
The team at Grandview Corners Dental are excited to announce the first prize of our summer contest series has been claimed!   On June 15, 2011 Margaret Longdale's  name was drawn as the winner of the Deck BBQ with Friends Prize Pack (valued at $150.00).  
Margaret thanked our team for the amazing care and VIP treatment she has received as our patient over the years noting that she loves how we go out of our way to make her feel like a person rather than just a number.   Margaret was also impressed that our team was able to complete all her son's dental treatment in a single visit using IV sedation!
Our Summer Contest series is yet another way the Grandview Corners Dental team gives back to our valued patients.   If you book your dental appointment for July or August we will automatically enter your name into our summer draw for a chance to win one of three amazing prizes!   Be the next lucky winner of the Deck Barbecue with Friends Prize Pack, BC Beach Picnic Prize Pack or the Wedding Whitening Treatment care of Grandview Corners Dental (each prize is valued at $150.00)!
Call 604-541-9919 to book your appointment today.
Thanks to Dr. Felix Zhang, a recent addition to our team of experts, Grandview Corners Dental & Wellness Centre now offers IV sedation dentistry. Dr. Zhang has been specially trained to prepare and administer IV sedation to our patients, allowing us to offer even the most apprehensive dental patients a relaxing, enjoyable experience.
If you are an anxious dental patient or have a strong gag reflex, you may wish to inquire further about how IV sedation can enhance your dental visit. If you require a complicated dental procedure or wish to complete several treatments in one visit, IV Sedation might be the ideal option for you, allowing you to leave your appointment feeling refreshed.
Allow our team to transform or restore your smile to brilliant perfection – all while you sleep!
Please contact us if you think IV sedation is the right choice for you!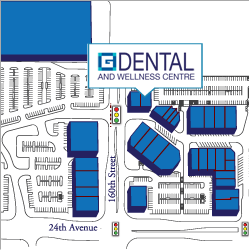 Click
here
to view a larger map.
SEARCH THE SITE
Book Your Checkup Today!