Browsing articles tagged with "Oral Health Care Archives | Grandview Corners Dental & Wellness Centre"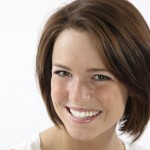 Your oral health is important and at Grandview Corners Dental and Wellness Centre, our team of oral health care experts want to share with you the most important oral health secrets that will give you a healthy smile you'll be proud to show off everywhere.
If your gums are bleeding, there's a very high chance you have periodontal (gum) disease. Come for an appointment as soon as possible!
An oral health care checkup at Grandview Corners Dental and Wellness Centre every 6 months applies only to healthy gums. If you don't have healthy gums, you'll want to schedule a checkup at least every 3 months.
Pay attention to your back teeth when brushing/flossing. We've found that patients at Grandview Corners Dental and Wellness Centre focus too much on their visible front teeth.
Proper oral health care includes 10 minutes of careful brushing and flossing.
Mouthwash that contains alcohol can dry out your mouth and actually worsen your bad breath.
Subscribe to Grandview Corners Dental and Wellness Centre's blog for more dental secrets and contact us today to take care of your oral health care. We're social, too! Follow us on Facebook, Twitter and YouTube.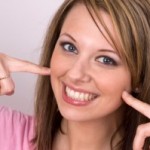 With teenagers eating an increased amount of fast food and carbonated beverages to keep up with their busy lifestyle, family dental clinics are witnessing a generation inflicting serious damage to their oral and overall health.
One of the leading causes of cavities is from carbonated beverages; which not only result in cavities but also increase obesity in today's teenager. A poor diet that consists of sugary treats and fast food can result in premature loss of tooth enamel, resulting in a weaker tooth structure. Due to this, it is especially important that teenagers try to maintain a healthy diet.
The citric, tartaric, carbonic and phosphoric acids that come from pop can often lead to the breakdown of tooth enamel, naturally leading to cavities or tooth decay.
In order to actively prevent cavities from occurring, teenagers and parents need to decrease the amount of sugar-filled pop consumed. In addition, regular checkups and cleanings need to be scheduled at your local family dental clinic to ensure optimal oral health.
Contact Grandview Corners Dental & Wellness Centre today to book an appointment or to learn more about cavity prevention for teenagers.
The Grandview Corners Dental team is excited to announce the kick off of Oral Health Month!
Oral Health Month is an annual reminder (throughout the month of April) of the relevance and importance great oral heath habits have with respect to you and your family! With gum disease, oral cancer and poor oral hygiene on the rise, your oral health partners at Grandview Corners Dental are here to provide a wide variety of dental services to restore and enhance your oral heath, which in turn will boost your overall heath and vitality.
Of all the investments you make, investing in your health is the key to attaining and maintaining the enhanced lifestyle you can enjoy for the rest of your life! Your dental experts at Grandview Corners Dental are committed to joining with you in achieving your oral and overall heath goals to keep you smiling for years to come.
From preventative oral cancer screenings, to cosmetic dentistry – we provide oral health education and solutions which are guaranteed to enrich the lives of our valued Surrey, BC patients.
Along with daily brushing and flossing, our dental experts perform routine hygiene treatments with ultrasonic cleaners, which are an essential part of optimum oral health.  We recognize the intrinsic link between a healthy smile and a healthy body and we seek to do our part in ensuring our patients success in all areas of life starting with their health thus positively influencing their social, professional, and outdoor recreational lifestyle.
We are always interested in hearing about upcoming events in your life and career so we can help out in whatever capacity (for example professional whitening treatment). Be sure to schedule appointments for you and your family today, allowing us to do our job in enriching your health, maximizing your smile potential and achieving the lifestyle you deserve.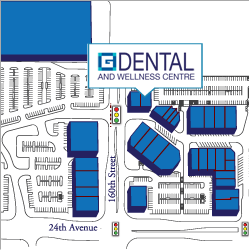 Click
here
to view a larger map.
SEARCH THE SITE
Book Your Checkup Today!