The Stories Behind our Smile Transformations
At Grandview Corners Dental, each of our patients are unique, and have personal needs, goals and aspirations.
And our job is to use our expertise, skill and vision to bring to our unique patients all of the transformative possibilities that modern dentistry has to offer.
Below, we warmly invite you to discover some of the real life stories behind our smile transformations. As with each of our patients, each story has its own unique dynamics and details.
Verna's Smile Transformation
Through a series of treatments performed by Grandview Corners Dental and Nova Dental Labs, contest winner Verna Dick received a full-mouth reconstruction that dramatically restored her worn-down and missing teeth, and fixed broken dental work. The final treatment was complete in December — just in time for Verna to show off her new, radiant smile over the holiday season. View the full article here.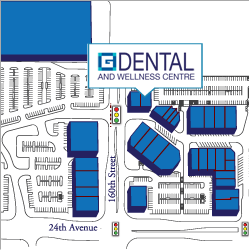 Click
here
to view a larger map.
SEARCH THE SITE
Book Your Checkup Today!