Wisdom Tooth Extractions / Oral Surgery

At Grandview Corners Dental we are fully equipped and trained to provide Oral Surgery for any dental situation.
Wisdom tooth extractions and removal of oral lesions are routine in our practice.
We ensure that our patients experience pain-free surgery in a comfortable, relaxing setting, and provide all the information needed to accelerate healing and recovery.
Contact us to arrange an appointment for Oral Surgery.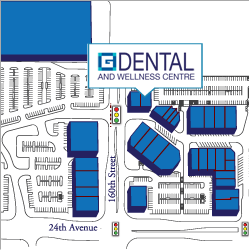 Click
here
to view a larger map.
SEARCH THE SITE
Book Your Checkup Today!