Reviews
We truly appreciate all of the kind words we've received from patients over the years, however we are unfortunately no longer permitted to display testimonials we've received on our website, due to regulatory changes from the College of Dental Surgeons of British Columbia. Instead, we are now displaying reviews left by patients at third-party review sites.
Google Reviews
Yelp Reviews
Brendan E.
A positive dentist experience should be commented on!
This was my first dentist experience since moving back to BC. I found one here on yelp (because hey...
Read Full Review
Maria N.
I visited this dental clinic couple time since moving to BC, had one root canal done and recently changed one of my old fillings. dr.Kumudu was very...
Read Full Review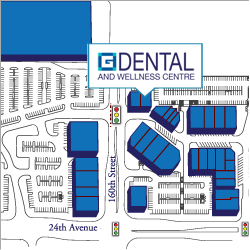 Click
here
to view a larger map.
SEARCH THE SITE
Book Your Cleaning Today!