Laser Dentistry

The Grandview Corners Dental team invites you to experience the many advantages Laser Dentistry has to offer, including enhanced results and faster healing times.
For instance, the built-in diagnostic capabilities of our Kavo Laser allow our dental experts to remove decay without affecting surrounding healthy tissue. Lasers reduce the risk of infection by killing the bacteria that cause cavities and sterilizing the exposed surface of the tooth prior to a restoration. Our KaVo Laser is also used to desensitize teeth that are sensitive to cold.
Perhaps the most dramatic benefit that Laser Dentistry provides is in treating periodontal disease. Our hygienists have been specially trained to use the laser to treat bleeding gums or spaces around the teeth where plaque and tarter build up and cause gum disease.
Finally, with Laser Dentistry, there are no incisions or stitches for soft-tissue surgery (such as gum therapy and contouring, treatments for cankers and cold sores) because the high-energy beam minimizes bleeding and disinfects the tissue at the same time!
Contact us today to find out if Laser Dentistry is right for you.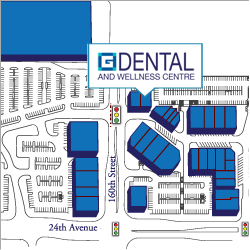 Click
here
to view a larger map.
SEARCH THE SITE
Happy Thanksgiving!